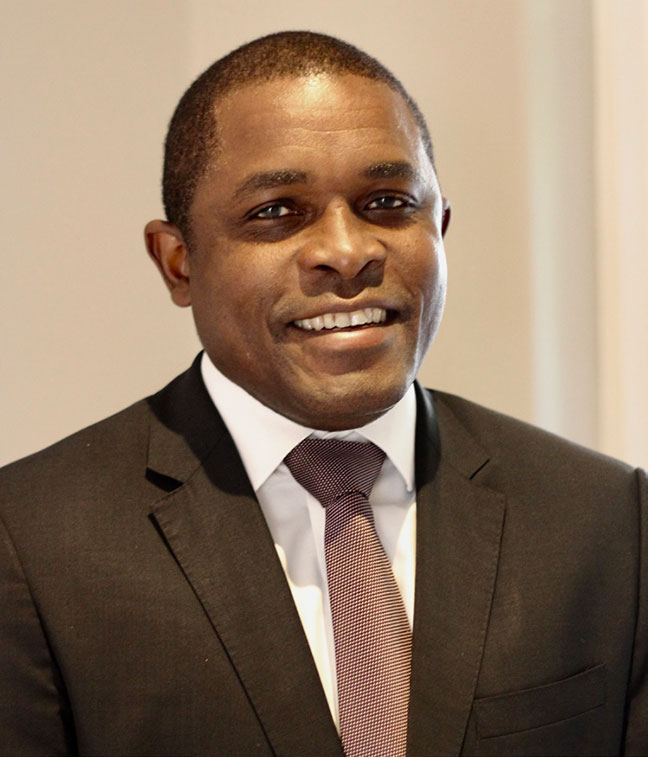 Capacity: Group Chief Executive Officer (Executive Director)
Blessing has over 15 years experience in the regional and international financial services markets and he brings with him a wealth of knowledge and experience in risk management.
Blessing received his Doctorate in Mathematics from the University of Washington (USA) and a Masters degree in Financial Engineering from the University of California at Berkeley (USA). Upon completion of his studies, he joined American International Group (AIG) in New York as a Senior Risk Analytics Associate. Following his time at AIG, Blessing joined Bank of America Merrill Lynch as Director in Global Risk Management encompassing New York City, London, Mexico City and Sao Paulo.
In 2009 he joined African Banking Corporation (BancABC) as Group Chief Risk Officer and served as Acting Group Chief Executive Officer for 2 years. BancABC had operations in Botswana, Mozambique, Tanzania, Zambia, Zimbabwe and a minority interest in a large Nigerian Bank. He left BancABC in January 2017 to set up Dura Capital LLC in Johannesburg.
Blessing was appointed as the Group Chief Executive Officer on 1 June 2018.