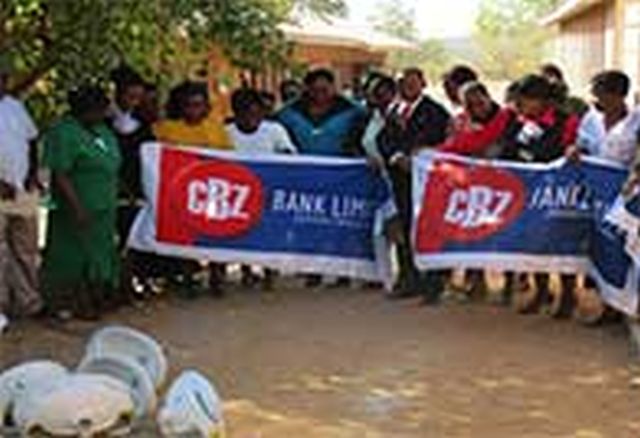 "As CBZ BeitBridge Branch through our welfare committee
decided to share the little we have from our Staff Welfare
Fund with those who need it most within in our community.
We identified a need at BeitBridge Government Primary
School of which we took time to lend a hand on the 2nd of
June 2015. We decided to assist towards the construction of
their new toilet block".
BACKGROUND
BeitBridge Government Primary School is the oldest primary
school in BeitBridge. It has an enrolment of 1031 pupils a rise
from 791 in 2014. The school is led by the Head Mrs Moyo and
run by an SDC led by Mr Ndou. The school has 28 teachers
from ECD to Grade 7. There are 15 classrooms at the school
to cater for the 1031 pupils; they have since resorted to hot
sitting. The ECD's interchange the use of classrooms; when
others are in class others are learning nature outside. The
school only has 3 toilets and urinals for boys and 5 girls' toilets;
the SDC is constructing 12 girls toilets; 7 boys toilets and 8
urinals. The branch purchased 12 wash basins and 2 cisterns.