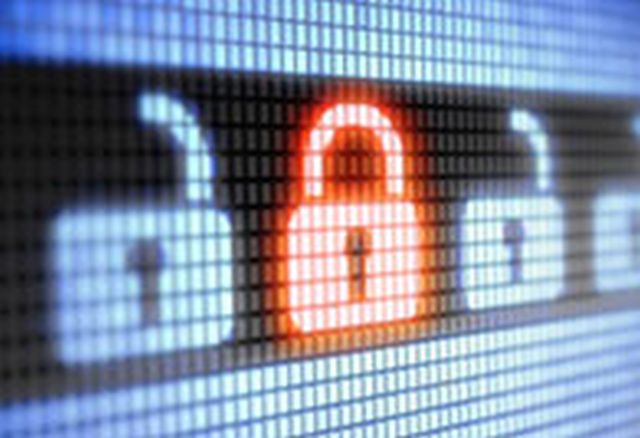 CBZ Holdings Limited values your security as you transact on-line and we are pleased to give you tips from time to time. Fraudsters normally send emails, text messages as well as pop up messages on websites and social media sites to clients asking for login details, internet banking passwords and/or user I D's this is called Web Phishing. If you receive such an e-mail do not open the e-mail or any of the given links, just Ignore and delete the email without replying.
What is Web Phishing?
Phishing is a form of fraud in which the attacker/hacker tries to learn information such as login credentials or account information by masquerading as a reputable entity or person in email and other communication channels. Phishing email messages, websites, and phone calls are designed to steal money. Phishing is considered a form of fraud where criminals attempt to access your confidential information or divert the user to a hoax website. In all instances, the fraudster will pretend to be from a legitimate company (for example the bank), and would ask you to disclose confidential financial and personal information for example passwords, credit card account numbers and ID numbers.
Phishing is popular with cybercriminals as it is easy to trick someone into clicking a fraudulent link in a seemingly legitimate email. Some fraudsters are sophisticated cybercriminals and employ the techniques of professional marketers to identify the most effective types of messages termed phishing "hooks" to get the highest "open" or click through rate and Facebook posts that generate the most likes. Phishing messages are built around security alerts and information update links for the financial services sector.
Platforms in which phishing can occur:
Email
Telephone or mobile
Social Media i.e. Facebook, Whatsapp
Text messages
Things to note:
CBZ Holdings does not request personal client details and passwords through email, text messages or over the phone. It is prudent for clients to understand that though CBZ has a multi-channel communication approach we take great care in ensuring whatever information is communicated is secure and from a trusted source. However a lot of fraudsters are present in this economy who are not hesitant to come up with scams and therefore great caution must be taken in ensuring that clients are not caught on the wrong side.
CBZ Bank does not in any way request for your internet banking password or user ID via email, text or over the phone
Contact Centre agents will never ask a client for their login details and passwords over the phone. If a person calls and requests for these, it is fraudulent.
Don't share your pin or login details with anyone.
Only purchase items online using your VISA card from secure websites and do not submit any credit card details to any pop up messages that may not be linked to the website you are purchasing from.
If you receive a pin change request on a platform other than the ATM or CBZ Touch you should ignore as this is also fraudulent.
Know the contact details of your Branch and Contact Centre and immediately notify them if you receive anything suspicious on email, over the phone or via text messages.
CBZ advertises on Social Media and popular websites but will never request for a client's passwords or login details on a third party site.
Scam artists usually have bad grammar and spellings. CBZ Holdings has staff dedicated to ensuring that copy is properly edited and we will not allow a mass email to go out to our clients with spelling errors.
If you see a link in a suspicious email message, don't click on it.
Do not respond to threats for example if you receive a threat that your account will be closed if you don't respond over email this is always a hoax.
Scam artists use graphics in email that appear to be connected to legitimate websites but actually take you to phony scam sites or legitimate-looking pop-up windows this is called spoofing.

Cybercriminals also use web addresses that resemble the names of well-known companies but are slightly altered.
CBZ Holdings has the following web addresses:
Customer Awareness – Only originate transactions on genuine Internet Banking Website
The CBZ Bank genuine Internet Banking address is accessed only through websites www.cbzbank.co.zw or www.cbz.co.zw or address https://fcdb.cbz.co.zw/B001/ENULogin.jsp

There is always a locked key, preceding the locked key is 'CBZ Holdings LTD[ZW]' in GREEN as highlighted by the encirclements above. Always note the https:// preceding the address. If address is http:// it is not coming from CBZ Bank, kindly ignore and if in doubt contact CBZ Bank.

When one clicks Internet Banking from a CBZ Bank website or enters https://fcdb.cbz.co.zw/B001/ENULogin.jsp in a browser the following genuine screen comes out

Do not respond to phishing emails, without first getting in touch with the nearest CBZ contact point or contact Centre.

If you happen to respond to phishing emails by mistake, alert CBZ and advise them to reset your Internet Banking password.
If you receive any email requesting for your log-in credentials, or phone calls where someone is requesting for detailed information about your accounts or policies kindly ignore and contact your nearest CBZ Bank Branch, email [email protected], [email protected], or call our 24-hour Contact Centre on Econet Toll free 460.
CBZ Holdings remains committed to safeguarding clients' financial investment and ensuring a secure transacting platform always.