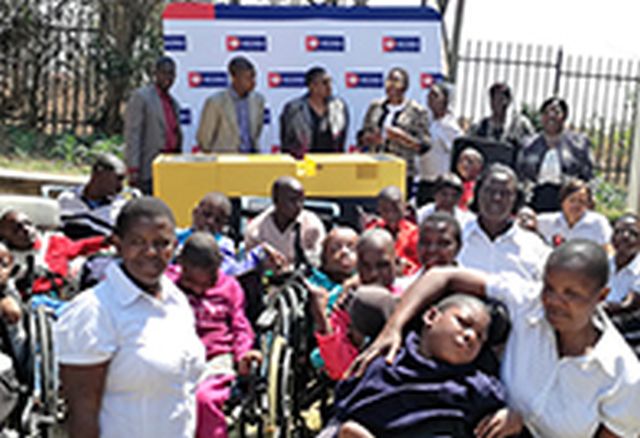 It was a colourful and song filled affair when CBZ Holdings donated a 10kv generator to Tose Respite Care Home which takes care of children living with disabilities.
Representing CBZ Holdings, Datvest Managing Director, Mr Jack Smith commended the home and said, " CBZ Holdings is committed to assisting the less privileged and is honoured to be part of bringing the Tose Chicken project to life.
"CBZ will continue to play its part in ensuring that such self-sustaining projects are supported and afforded the opportunity to come to full scale, as that is the seed needed to grow and generate income." he added.
Speaking at the handover, Tose Respite Care Home Director Mrs Faranisi said,"Christmas has come three months early for us and we appreciate this gesture as you have supported us continually. To us you are not just a Bank but a reliable partner in our times of need."
The 10kv generator will enable Tose Respite Care Home to commence their chicken project, ensure availability of regular clean water by powering the borehole and also provide the hydro therapy pool with energy allowing physiotherapy whenever needed.