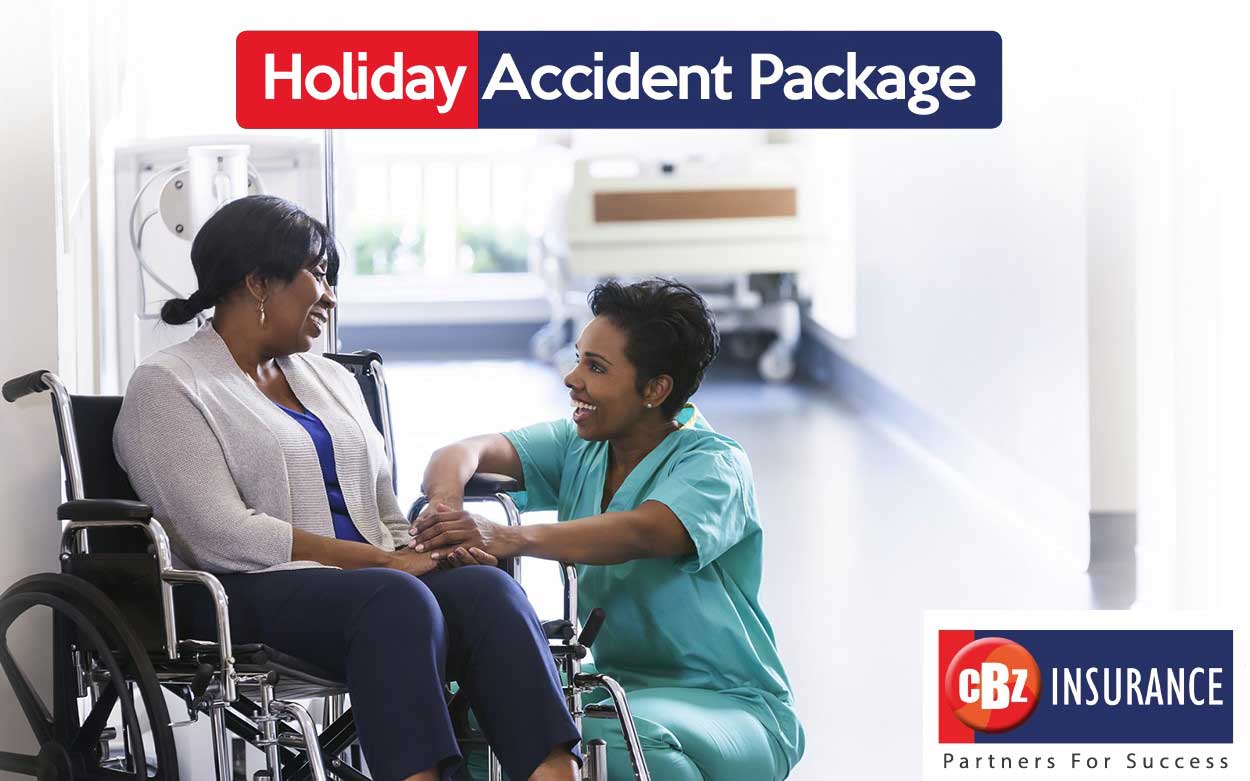 The holidays are upon us, a period we can wind down and reflect on the year whilst enjoying quality time with our families.  More often than not as we seek to enjoy the holidays a lot of mishaps tend to occur which is why it is important for each one of us to be fully covered in the event of things going horribly wrong.
CBZ Insurance Operations has brought back the Holiday Accident Package which is a 3 in 1 package comprising of Personal Accident Cover with Funeral Expenses and Hospital Cash Benefits.  The package provides much needed relief in the event of an accident befalling you or your family.
The Holiday Accident Package allows you to have peace of mind knowing your family is fully covered from 1 November 2019 to 31 January 2020.
All you need to do is pay a once of premium that gives you 3 months cover.
Find below rates and covers:
| | | | |
| --- | --- | --- | --- |
| Benefits | Cover Category 1 | Cover Category 2 | Cover Category 3 |
| Personal Accident Cover | $2000.00 | $3000.00 | $4000.00 |
| Funeral Expense Benefit | $2000.00 | $4000.00 | $6000.00 |
| Hospital Cash Benefit | $500.00 | $750.00 | $1000.00 |
| Individual Premium | 10.60 | $15.80 | $21.00 |
| Family Premium | $29.20 | $43.80 | $58.40 |
Sign up here [email protected]