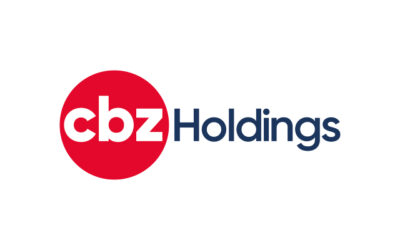 Notice to First Mutual Holdings Limited "FMHL" shareholders on the acquisition by CBZ Holdings  Limited "CBZHL" (and its associates) of a control block in First Mutual Holdings Limited
Notice is hereby issued in relation the acquisition of 266,857,876 shares, constituting 36.35% (control block) shareholding in First Mutual Holdings Limited "FMHL" by CBZ Holdings "CBZHL" as follows:
On 5 September 2023, CBZHL acquired 14,428,149 shares, constituting 1.9% shareholding in FMHL;
On 6 September 2023, CBZHL acquired 226,997,219 shares, constituting 31.22% shareholding in FMHL from National Social Security Authority "NSSA". The share purchase agreement to this transaction was signed on 26 October 2021 and conditions precedent were fulfilled in September 2023, resulting in the transfer of shares taking effect on 6 September 2023; and
Prior to the NSSA transaction, CBZHL also held 25,432,508 shares, constituting 23% shareholding in FMHL through a proxy, PIM Nominees (Private) Limited. The shares were beneficially held through Datvest Nominees prior to the acquisition of the NSSA shares and they were transferred to CBZHL as a direct holder on 28 September 2023.
In accordance with the ZSE Listing Requirements and the Companies and Other Business Entities Act (Chapter 24:31), CBZHL is required to make a Mandatory Offer to all remaining FMHL shareholders.
Accordingly, CBZHL will publish a detailed Circular with specific details of the Mandatory offer in due course.
Download full document:
Download (587.2 KB)